My latest full-length album of original songs,
Moments of Insanity
, is available at
popular download and streaming sites
. The album is also available on CD at
Kunaki
.
Song of the Month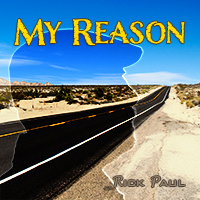 This month's featured song is "My Reason", a brand new song about the search for purpose and the conflict between living up to others' expectations, which may represent the road more traveled, and the challenges of finding what we are uniquely able to offer the world. The recording is from my latest single, which is now available on streaming and download sites worldwide.
Recent News
For a complete list of news items going back as far as 1998, please visit the News Archive.
Recent Blog Entries
For more blog entries, please visit the Blog.
---
Updated: September 1, 2021