My pop album, In and Out of Love Again, featuring love songs, breakup songs, and even a lust song, is now available on CD at Kunaki. You can also find digital downloads at Amazon MP3, iTunes, Tidal, and other online music stores.
Song of the Month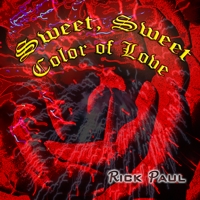 This month's featured song is "Sweet, Sweet Color of Love", a retro rock ballad I wrote in 2011 and released as a single in 2013. The recording is from the digital single, which is available at most popular online music stores.
Recent News
For a complete list of news items going back as far as 1998, please visit the News Archive.
Recent Blog Entries
Looking Backward, Looking Forward

-

Like many people, I set aside some time at the end of one year and the beginning of the next to review the year gone by and consider plans for the new year.  Some years are easier to review, or plan for, than others. Of course, plans can change at any point during the year, and ... Read more
Story Behind the Song: "The Day After the Day After Christmas"

-

As a largely unknown songwriter, who has yet to have a mainstream (or even cult) hit here in the USA — I make this geographical caveat only due to some minor international success, including a local radio hit in Norway and a top 5 radio and video hit in Mongolia, back in 2003 and 2004, ... Read more
Story Behind the Song: "I Believe"

-

Back in Spring of 2011 I joined the TAXI independent A&R service in what I might best describe as a last ditch effort to try and get my songs into some paying opportunities. I'd been trying to make a living as a songwriter for over a decade, I'd been divorced for a bit over a ... Read more
For more blog entries, please visit the Blog.
---
Updated: January 1, 2017