My pop album,
In and Out of Love Again
, featuring love songs, breakup songs, and even a lust song, is now available on CD at
Kunaki
. You can also find digital downloads at
Amazon MP3
,
iTunes
,
Tidal
, and
other online music stores
.
Song of the Month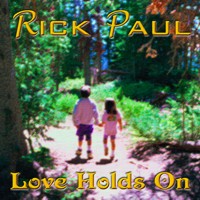 This month's featured song is "Fly", an inspirational ballad I initially wrote for an American Idol song contest in 2008, but then rewrote and repurposed as a wedding anniversary song in 2009. The recording is from my Love Holds On album, which is available on CD and in popular digital music stores.
Recent News
For a complete list of news items going back as far as 1998, please visit the News Archive.
Recent Blog Entries
Story Behind the Song: "I Don't Pray Anymore"

-

My latest single, as of this writing (early May 2017), is a song I wrote over thirty years ago, in early 1987. That was before I was writing lyrics on the computer, and before I started keeping extensive notes of lyric drafts in progress, so it would be tough to recreate the history of the ... Read more
Back to the Sixties?

-

Anyone who's been paying attention to my digital single releases in the first quarter of this year may have detected a theme. In late January, I released my rock-flavored cover of Bob Dylan's iconic 1960s protest song, "Blowin' in the Wind". Early last month I put out a new recording of a song Ray Ducharme ... Read more
Coincidences

-

Have you ever had an experience where you were working on something at a particular time, partly due to a series of coincidences that "just happened" to make something convenient at that time, where that thing you were working on ended up feeling "just right" for that moment? I had one a couple of weekends ... Read more
For more blog entries, please visit the Blog.
---
Updated: June 1, 2017