My latest full-length album of original songs,
Moments of Insanity
, is available at
popular download and streaming sites
. The album is also available on CD at
Kunaki
.
Song of the Month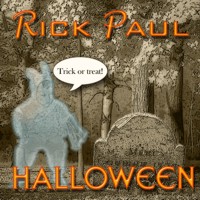 This month's featured song is "Halloween", a song I wrote with Kent Newsome back in 1998. The recording is from my 2008 single of the same name. It is available on streaming and download sites worldwide.
Recent News
For a complete list of news items going back as far as 1998, please visit the News Archive.
Recent Blog Entries
For more blog entries, please visit the Blog.
---
Updated: October 1, 2021