---
Bio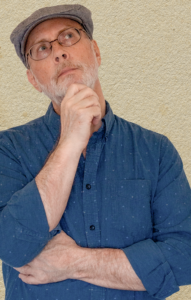 Rick Paul is an independent songwriter, singer, musician, music producer, and writer, originally from Schenectady, New York, now based in Orange County, California. His songs combine memorable soft rock melodies with mature, often thought-provoking, lyrics on life and love. His songs have been recorded by independent artists from the USA, Europe, and Asia, including Little River Band lead singer Wayne Nelson, who recorded "Little Child Lost" back in 2000 to promote the Child Alert Foundation. In 2004, teenage pop singer Nominjin took "All I Need to Know" to Top 5 in Mongolia for both radio and video play.
Rick's first full-length album, Love Holds On, was released in July 2009. In reviewing the album, Janet Goodman of Music News Nashville indicated, "this Southern Californian artist has a unique whispering charm about his vocals that makes one take notice from the first warm note." Since that time, Rick has released four additional full-length albums of original songs, 2016's synth- and pop-flavored In and Out of Love Again, 2019's guitar-oriented pop/rock The Road That I Must Take, 2020's mixed genre Moments of Insanity, and 2022's "country-ish" Thinking With My Heart, as well as the 2014 Christmas carols album, What Child is This?. Rick has also released upwards of fifty singles and two EPs, including Make Me Feel, a 2008 duet project with Beverly Bremers ("Don't Say You Don't Remember") and 2006's That Time of Year, a collection of four original Christmas songs.
Rick performs frequently in Orange County, California. His singing has drawn comparisons to Dan Hill, Don Henley, Randy Newman, and Neil Young, while his piano playing is most frequently compared to Rick's biggest musical influence, Elton John.
---
More Information
If you'd like to know more about my musical background and music business history, you may be interested in reading an in-depth interview Vadim Efanov of Russian music production company Virartech conducted with me back in March 2010.
For a list of my songwriting and production credits, please visit the Credits page. You can find an archive of my music technology articles, written for the now-defunct CakewalkNet.com e-zine, on the Articles page. I'm a also a bit of a music production software junkie, and you can find a partial listing of the "toys" I use to make music on the Equipment and Software page.
---
Updated: August 7, 2022