---
Bio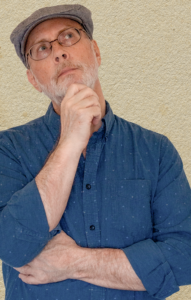 Orange County, California-based multi-hyphenate (singer-songwriter-musician-producer) Rick Paul writes mature, often thought-provoking, songs about life and love. Growing up in Schenectady, New York in the 1970s, his recordings often reflect the soft rock, country rock, and singer-songwriter influences of that era including Dan Fogelberg, the Eagles, and Bread, albeit with the piano stylings of Rick's biggest musical influence, Elton John, and more recent influences from the world of modern pop. His songs have been recorded by independent artists from the USA, Europe, and Asia, including Little River Band lead singer Wayne Nelson, who recorded "Little Child Lost" back in 2000 to promote the Child Alert Foundation. In 2004, teenage pop singer Nominjin took "All I Need to Know" to Top 5 in Mongolia for both radio and video play. Rick released album #6, a more country-leaning collection called Thinking with My Heart, in August 2022.
Music
This sampler includes a small selection of original song recordings from the 2 full-length albums and 25 singles Rick has released since 2019. To date, he has released 5 full-length albums, 2 EPs, and upwards of 50 singles. To hear more, please check out Rick's page on your preferred streaming or download site, with the best options being Spotify (the most comprehensive collection) and Bandcamp (does not include non-public domain cover songs). Links to Rick's music on additional music sites can be found on the Quick Links page.
Photos
Click on thumbnail for the full-size image.
Live Performance Videos
Additional live performance videos can be found on YouTube.
Press/Media
The Life Box Media Channel Radio Podcast, Episode #322, December 2021: Half-hour interview with singer-songwriter Rick Paul regarding a new Christmas song, "Cuddling on Christmas Eve", musical influences, Christmas songs, and current music favorites.
Virartech Interview, 2010: This written English language interview was originally published in Russian by a Russian music production and technology company. It takes a deep dive into topics including Rick's early musical background, songwriting process, collaboration, creative goals, and recording process and technology, while also discussing the state of the modern industry of the time and considerations for independent artists and songwriters.
"With styles ranging from retro rock to Celtic folk, this Southern Californian artist has a unique whispering charm about his vocals that makes one take notice from the first warm note." — Janet Goodman, Music News Nashville, in reviewing Rick's 2009 album, Love Holds On.
Social Media and Select Music Sites
Contact
Please fill out the form below to email us for initial email communications. If you need to send an attachment, you may either include a link address in the message field or wait for a reply to your initial message (typically with in one business day or less) and send the attachment at that time.
---
Updated: August 7, 2022