---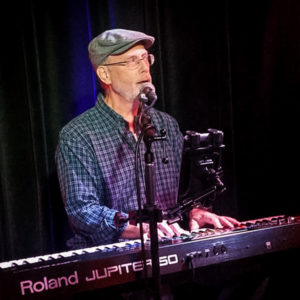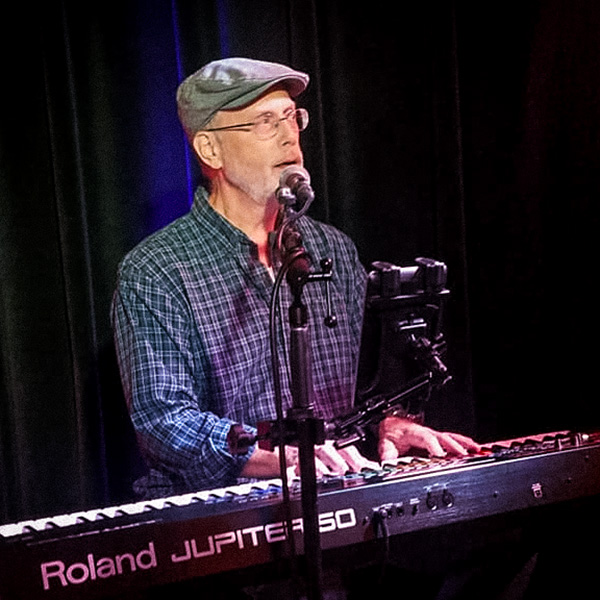 Looking to find my music or social media accounts, license my music, find out more about me, etc.? This list of links may help point you in the right direction.
If you're not finding what you're looking for here or in my website menus (at the top and bottom of the page), please feel free to contact me via email with your specific needs, and I'll reply as soon as possible.
Thanks for stopping by!
Rick
---
Stream or Purchase My Music
If you're looking to stream my music, either via a subscription or for free (ad-supported, where available), purchase digital downloads, or, for select releases, purchase CDs here are links to my artist page on some of the most popular sites.
| | |
| --- | --- |
| Amazon | Purchase MP3 downloads. |
| Apple Music | Stream or purchase downloads. |
| Bandcamp | Purchase high-quality MP3 and FLAC downloads, and read song lyrics. |
| Deezer | Stream my music. |
| iHeartRADIO | Stream my music. |
| Pandora | Stream my music. |
| Spotify | Stream my music. Please follow my artist profile while you're there so you'll be among the first to know when new music arrives. |
| Tidal | Stream high-quality, lossless music or purchase MP3 or FLAC downloads. |
| YouTube Music | Stream my music. |
Social Media
Here are the links to my social media pages, where you can keep up on my latest news and ramblings, tell me what you think, and otherwise do all that social stuff without actually having to leave home.
| | |
| --- | --- |
| Facebook | This is where I hang out the most since I spend way more time on my computer than my phone. This is the main place to follow me if you don't want to miss a trick. |
| Instagram | I'm pretty much a total newbie here at the moment, but I'm trying. |
| Twitter | I mostly post show and new music announcements here. I'm not big on sound bites. |
| YouTube | My official YouTube artist channel. You'll find both videos I've posted over the years, mostly from live performances and a few "official lyric videos", and audio-only ("album cover") videos of my released music. Subscribe and hit the notify button if you'd like to be notified when new videos show up. (I'm not exactly prolific.) |
News, Shows, and Ramblings
You can always find the most recent three news items and blog links, along with the dates and venues for my next three live appearances on my home page. If you'd like to dig back further on the blogs and news, or look ahead further for show dates and locations (or see a list of past shows), here is where you can find that information.
| | |
| --- | --- |
| Blog | This is the place to find my latest (semi-)formal ramblings, be it stories behind a song or recording, thoughts on something going on in the world (especially music-related), or a recap of my year (or half year or …). It's also the place to find all those old historical ramblings, dating back to MySpace days. |
| News | This is for brief news announcements, such as on new singles or albums, noteworthy uses of my songs and/or recordings, etc. |
| Shows | This is where you can always find the latest list of upcoming shows, be it open mics, showcases, or full-length shows. For shows other than open mics, it is generally updated shortly after a show is confirmed. Open mic dates for any given month are usually added by the first of that month. There is also a link to past show dates here. |
Licensing
Interested in recording one or more of my songs for your own album, or licensing one of my recordings for use in your film, TV show, on-line video, or ad? Here are some links that may be helpful.
| | |
| --- | --- |
| Songs | If you're interested in recording one or more of my songs for an album or single, be it on CD or for digital distribution, you can check out songs and demo recordings here. Once you've found songs that interest you, please use the Contact page (see below) to inquire about mechanical licensing. |
| Songtradr.com | Songtradr.com is a convenient location for licensing select recordings, and the underlying songs, for multimedia (e.g. film, TV, games) uses. Instrumental versions of those songs, and even their stems, can also be licensed. Find the song or instrumental cue that interests you, fill in the relevant forms to let Songtradr know about your uses, and they will follow up with costs and the relevant synchronization and master use licenses (for the songs and recordings, respectively). |
| Contact | This is the place to make an email inquiry about song uses not covered by Songtradr. Just fill out the form with the information on your needs, and we'll get back to you via email. |
Facts, Figures, and Miscellaneous Stuff
Looking for more information about me, such as biographical information, songwriting and recording credits, what toys I use in the studio, etc.? Here are some resources for that and more. Need something else that hasn't been covered here? Please feel free to send an email via the Contact page.
| | |
| --- | --- |
| Articles | This is an archive of music technology articles I wrote for the now defunct CakewalkNet ezine between 2002 and 2009. |
| Bio | The About page gives a relatively short synopsis of my musical career. |
| Credits | This page provides a detailed list of songwriting and production credits from 1998 through the present. |
| Equipment and Software | If you'd like to take a gander at the extent of my music and audio software addiction, this is the place. |
| Portfolio | I've done all my own cover artwork. This site is a repository for that work. Other aspects of my visual media work, such as photography, may be included in the future. |
| Russian Interview | Don't worry, the interview at the link is actually in English, though it was originally published in a Russian translation since it was conducted by a Russian music technology company. While this interview is pretty old (from 2010), if you're interested in more information on my musical background, thoughts on the music industry, etc., this is a pretty in-depth interview, and some things never change. |
---
Last Update: July 27, 2022