---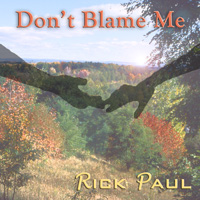 Buy
Stream
Polish-born pop singer AGATA and I wrote this song back in 2002. It's a "no fault" breakup song, where something in the relationship just changes, and the fire dies. This was an early single from my Summer 2016 pop album, "In and Out of Love Again".
Songwriter(s)
AGATA
Rick Paul
Credits
Performed, produced, engineered, mixed, and mastered by Rick Paul.
Cover artwork and photography by Rick Paul.
Related Media
---
Release Date: February 19, 2016