---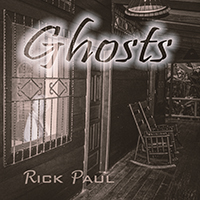 Buy
Stream
Memories are kind of like ghosts. They can haunt us then disappear. We may try to chase them away. We might even want some to come back once they've left us.
Songwriter(s)
Rick Paul
Credits
Performed, produced, engineered, mixed, and mastered by Rick Paul.
Cover artwork and photography by Rick Paul.
Related Media
---
Release Date: January 8, 2021