---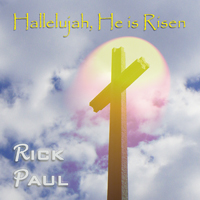 Buy
Stream
I debuted this song in public on Good Friday 2012 in Aliso Viejo, California. About a year later, on Easter Sunday 2013 I performed it with a full worship team at a church in Rancho Santa Margarita, California, trying out my vocal arrangement ideas for the first time. This first full studio recording of the song finally captures the basic arrangement ideas I've had in my head since that time.
Songwriter(s)
Rick Paul
Credits
Performed, produced, engineered, mixed, and mastered by Rick Paul.
Cover artwork and photography by Rick Paul.
Related Media
---
Release Date: March 24, 2015