---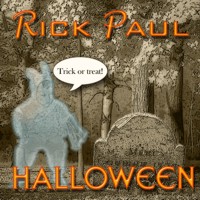 Buy
Stream
Kent Newsome and Rick Paul wrote this song back together over the internet in the late 1990's. This Eagles-esque recording is a Transatlantic collaboration between Rick and France-based guitarist Hans Van Even.
Songwriter(s)
Kent Newsome
Rick Paul
Credits
Performed, produced, engineered, mixed, and mastered by Rick Paul. Guitars and additional engineering by Hans Van Even.
Cover artwork and photography by Rick Paul. Trick-or-treating toddler photo by Richard H. Paul.
---
Release Date: September 23, 2008