---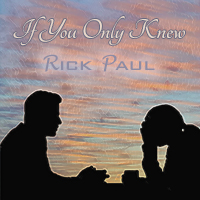 Buy
Stream
This is a story of true, long-term friendship, of the sort where the friends can reveal their innermost secrets — well, with the exception of forbidden feelings that must remain forever hidden to avoid risking that friendship.
Songwriter(s)
Rick Paul
Credits
Performed, produced, engineered, mixed, and mastered by Rick Paul.
Cover artwork by Rick Paul.
---
Release Date: July 30, 2021