---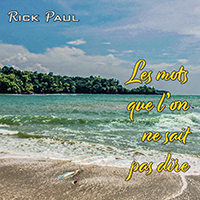 Buy
Stream
A French language adaptation of my English language song, "If I Could Turn the Hands of Time", with French lyrics by Gérard Freling. Recorded here in a style reminiscent of early 1960s and earlier French cabaret styles.
Songwriter(s)
Gérard Freling (French lyric)
Rick Paul (music and original English lyric)
Credits
Performed, produced, engineered, mixed, and mastered by Rick Paul.
Cover artwork and photography by Rick Paul.
---
Release Date: March 19, 2021