---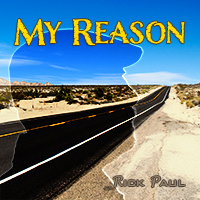 Buy
Stream
"My Reason" is a song about the search for purpose, and the conflict between living up to others' expectations, which may represent the road more traveled, and the challenges of finding what we are uniquely able to offer the world.
Songwriter(s)
Rick Paul
Credits
Performed, produced, engineered, mixed, and mastered by Rick Paul.
Cover artwork and photography by Rick Paul.
Related Media
---
Release Date: August 20, 2021