---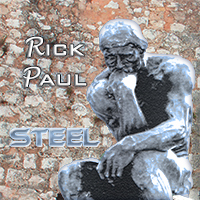 Buy
Stream
I wrote "Steel" for a call for a song for a feature film scene involving a single mother who is dealing with substance abuse and contemplating suicide. It is dedicated to anyone going through trials requiring more strength than they realize they have.
Songwriter(s)
Rick Paul
Credits
Performed, produced, engineered, mixed, and mastered by Rick Paul.
Cover artwork and photography by Rick Paul.
---
Release Date: October 25, 2019