---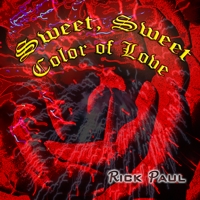 Buy
Stream
I don't need flowers or fireworks, just the sweet color of love.
I wrote this to target an opportunity needing a song for an ad. The sketchy information I had included that there would be flowers and the ad would be blowing up beautiful things. There was a bit more, but the gist is that I was trying to figure out a way to connect some of the key words in the description and some production and conceptual elements of the songs they'd mentioned having previously considered in some sort of impressionistic way, without much of a clue as to the specifics of the visual or the product being advertised. Oh yeah, and I had about 16 hours total to write and record the song. I didn't get the placement, but I do like the song, even if I'm still not totally sure what it means.
Songwriter(s)
Rick Paul
Credits
Performed, produced, engineered, mixed, and mastered by Rick Paul.
Cover artwork and photography by Rick Paul.
Related Media
---
Release Date: September 3, 2013