---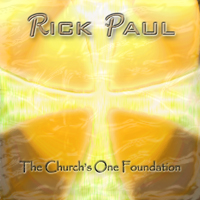 Buy
Stream
I was raised Catholic. However, back when I was in the fourth grade my music teacher had suggested that my brother and I audition for a boys' and men's choir at St. George's Episcopal Church in the Stockade District of Schenectady, New York. There we learned a number of hymns that originated within the Church of England, including this one, "The Church's One Foundation", which was written by Samuel John Stone in the 1860s.
Cut to early 2012, and I was looking for a song to use to try out some new virtual saxophone instruments from a company called Sample Modeling. When the idea of doing an instrumental rendition of a classic hymn came to mind, this particular hymn started going through my head. The (virtual) saxophone quartet idea evolved as a possibility for using all four Sample Modeling saxes on one recording. The arrangement grew organically from ad-libbing over the course of a few days.
Songwriter(s)
Samuel John Stone (arr. Rick Paul)
Credits
Performed, produced, engineered, mixed, and mastered by Rick Paul.
Cover artwork and photography by Rick Paul.
---
Release Date: July 3, 2012